Enjoy Retirement e-Zine
LinkedIn Training - Find Ways to Use It to Help Your Company
Volume 1 - Issue 12: 12-01-10
Table of Contents:
Editor's Comments
Readers' Questions & Answers or Suggestions
LinkedIn Training
Learn More About Gifting Money
Facebook Pages for your Company

1. Editor's Comments:

Welcome to the latest issue of Enjoy Retirement e-Zine. Our mission is to provide a fun, enjoyable experience to help you achieve your ideal retirement. This e-Zine is set to be a complement to our website Enjoy-Retirement-Jobs.com.

The current PASSWORD to access our free e-books is:



PASSION (uppercase only)



This password will change from time to time to ensure security to our free e-books.

Periodically, we will present a number new, thought provoking items for you to consider. We want to address, not only the income producing jobs one may want to obtain during retirement, but also the fun, satisfying non-paying jobs. Other aspects of retirement such as health, security, money, education and satisfaction of retirement life will be addressed.

There's an easy way to keep track of everything new at enjoy-retirement-jobs.com. Copy the link below and paste it into your Google Reader, NetNewsWire or your favorite feed reader....

https://www.enjoy-retirement-jobs.com/retirement-jobs.xml

If you use My Yahoo! or My MSN, head over to my home page and click on the button for your favorite Web-based feed reader.

https://www.enjoy-retirement-jobs.com/


2. Readers' Questions & Answers or Suggestions

We encourage all of our readers to ask questions about any of the topics presented or provide suggestions on areas they would like to have covered. Please use our Contact Us page.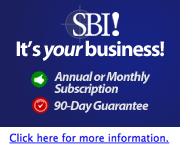 3. LinkedIn Training

Start with LinkedIn training and you will be taking the right steps. LinkedIn has set up a learning center that has great information including a New User Guide. This is definitely the place to start and learn the basics of LinkedIn.

Once you have gone through that training, the you can start the process of building your LinkedIn network.
Begin with the people that you know - Consider all of your relatives, friends, colleagues and business associates that you work with. Start reaching out to them to join your network.



Research "Companies" to find people - Change the search selector to Companies, then insert each company name that you want to research. You will find many employees of that company have already joined LinkedIn. Reach out to them.



Investigate "LinkedIn Answers" and begin participating - Your interaction with others and knowledge of your industry can help position yourself as a qualified, interactive leader.



Refresh your status often - Each time you update your status, that update is included in the LinkedIN Network Updates email that is sent to your connections. This is an approach to be noticed by others.



Connect your Twitter, Facebook and LinkedIn accounts - Leverage your participation and content by interconnecting your social networks through automatic feeds. This invites your connections to engage with you on other sites.


For other ideas on LinkedIn, visit LinkedIn Login






4. Learn More About Gifting Money

Some common questions regarding giving money are these:
Who pays the gift tax? - The person that is responsible for paying gift tax is the donor. Your tax professional can assist to identify the few times when the donee may agree to pay the tax instead.



What does the IRS consider a gift to be? - Any instance where you transfer to another individual and full consideration (monetary or otherwise) is not received in return is considered a gift.



Can certain things be excluded from gifts? - The IRS considers any gift is a taxable gift. Having said that, there are exceptions. Normally, exclusions include: 1) gifts that are less than the annual exclusion for the calendar year; 2) Tuition or medical expenses you pay for someone; 3) Gifts to your spouse; 4) Gifts to a political organization.


Key publications to review regarding gifting money are Publication 950 and Form 709. As we mentioned, it is best to discuss all tax questions with your Tax Attorney or CPA.

Read more about gifting money at Cash Gifting.





5. Facebook Pages for your Company

Looking for an effective and inexpensive way to reach potential buyers? Use of social media is the right approach to receive your ROI (Return on Investment). In addition to LinkedIn and Twitter, Facebook has evolved to be an attractive tool for businesses as well.

Several things you can do to improve your marketing and business opportunities are:
Set up a separate Facebook Page for your business, separate from your personal account.



Investigate Facebook's ad builder and use it. You can determine how many of your prospects are already on Facebook by using their filter criteria.



Use the Friend Lists to ensure your privacy settings for business and personal contacts are customized to meet your needs.



Consider using Facebook Ads and choose the pay-per-click (PPC) billing option. Since the click through rate for Facebook ads are considerably low, you get lots of brand impressions at a low cost.



Continually add engaging and interesting content to your Business Page. This will increase your exposure to your fans and their networks.



Look into Facebook Insights as a way to measure activity on your Page. This includes clicks, page views and comments.


Follow us on our Enjoy Retirement Jobs Facebook Page



--------------------------------------------------------
We hope you enjoyed this e-Zine and we look forward to providing more interesting and fun information on retirement topics.
Keep track of everything new at enjoy-retirement-jobs.com. Copy the link below and paste it into your Google Reader, NetNewsWire or your favorite feed reader....

https://www.enjoy-retirement-jobs.com/retirement-jobs.xml

If you use My Yahoo! or My MSN, head over to my home page and click on the button for your favorite Web-based feed reader.

https://www.enjoy-retirement-jobs.com/






"Christmas gift suggestions: To your enemy, forgiveness. To an opponent, tolerance. To a friend, your heart. To a customer, service. To all, charity. To every child, a good example. To yourself, respect."
~ Oren Arnold


"A merry Christmas to everybody! A happy New Year to all the world!"
~ Charles Dickens




Merry Christmas to Everyone!
THANK YOU TO ALL OF OUR SERVICE PERSONNEL.

Don D'Armond