Enjoy Retirement e-Zine
Hot Sector Jobs for Retirees and Those Over 55
Volume 2 - Issue 23: 11-01-11
Table of Contents:
Editor's Comments
Hot Sector Jobs for Retirees and Those Over 55
Best Retirement Ages 65 and Later?
Readers' Questions & Answers or Suggestions
1. Editor's Comments:

Welcome! We hope you enjoy this e-zine and would like to have your feedback. The current PASSWORD to access our free e-books is:


PASSION (uppercase only)

Click here to "Like" us on Facebook


2. Hot Sector Jobs for Retirees and Those Over 55

The following discussion is based on an article published in foxbusiness.com on October 20, 2011.

Finding jobs for retirees or anyone over 55 is more difficult. With the economy the way it is and the number of younger, more technical astute applicants it can be a daunting process. Many experts recommend that those over 55 highlight their skill set to identify and focus on those experiences that can benefit their potential employer.

Unfortunately, age discrimination does exist. So it is most important to focus on their talents that can help the employer. It is not so much the length of experience as it is the benefits the employer can derive from your skill set.

It is important to be confident and flexible during the interview process. Show that you can work within their system.

Use your contacts. Networking has changed in how it is done, but it is still the best way to find a job. Use your social contacts to look for open positions. The larger the network you have, the better the chance of tapping into the next opportunity.





The Senior Vice President at the National Older Work Career Center and the co-founder of Venturocket.com have developed a list of some sectors that are open and hot for over 55 workers or those seeking jobs in retirement. They are:
Health Care - Many in the health care field are recruiting those over 55 especially to help take care of older people. As boomers age, the demand will be greater and such jobs are the ones many people do not want. However, those over 55 usually have the skills, patience and dependability that are needed.



Consultant - For those with expertise or higher education, the consulting field could be the right fit. In this case, age could be a benefit rather than a detriment. Search your background and examine what would be the best fit for you.



Web Development - Learn all you can about the web and determine how people are earning money though it. It is getting easier to get started on the web to sell your services or product or products of others. There are a great deal of myths about building a business on the web, but it you really look at the urban myths, they are not true. There is nothing stopping someone over 55 from jumping on board.



Call Centers and Retail Sales - These are two ares where age does not have an impact, just competency.



3. Best Retirement Ages 65 and Later?

For those concerned about income, the best retirement ages may be 65 or later. Usually, it is best to consult with a financial advisor to help assess how your retirement savings, pension, income and home equity will be able to support you in your later years.

In addition to the financial concerns, many should consider how retirement will affect their psychological health. One would lose their job and title which could be linked directly to their own identity. Moving out of the corporate structure that one has been in for so long can have an impact, as well as losing contact with colleagues. So, it is best to stay engaged for your physical and mental well-being.

For those that are still working, but considering retirement, you may want to check with you company to see if they have a plan to help individuals transition to retirement. Your company may be agreeable to a changing role while you are still employed. This step could help you and your company also.

Go through a self-assessment to determine what you want to do later in life. Talk to your friends and family regarding ways to connect with the things you enjoy.

No matter what you decide, be sure to enjoy retirement jobs, whether it is for income or for fulfillment.





We would like to have your input. If you have ideas that you would like us to share with our readers, please let us know. Just send in your comments to the Contact Us form.


4. Readers' Questions & Answers or Suggestions

There's an easy way to keep track of everything new at enjoy-retirement-jobs.com. Copy the link below and paste it into your Google Reader, NetNewsWire or your favorite feed reader....

https://www.enjoy-retirement-jobs.com/retirement-jobs.xml


--------------------------------------------------------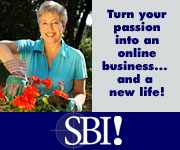 "An economist is an expert who will know tomorrow why the things he predicted yesterday didn't happen today."
~Laurence J. Peter


"Every book is a new journey. I never felt I was an expert on a subject as I embarked on a project."
~David McCullogh




Have a great Thanksgiving.

THANK YOU TO ALL OF OUR MILITARY PERSONNEL.

Don D'Armond