Enjoy Retirement e-Zine
Special Edition -Your Own Web Busines
Volume 2 - Issue 24A: 12-19-11
Table of Contents:
Special Edition

1. My Treat To You!

Now is the time to really consider starting your own web business. Why? Because I will help you get started with a Site Build It! website for half price.

You see SiteSell is offering a special Buy-One Get-One Free during the holidays and I am taking advantage of it to start another website. Since I am receiving two (2) subscriptions to SBI, I will gladly sell one of them for half of the normal price.

So you will receive a SBI subscription for $150. And you have a 90-day money back guarantee. If you are not completely satisfied, you can return it to me and your full price will be refunded.

SBI! provides unparalleled, unarguable proof of success that no company can match.

Hurry! This offer ends at midnight, December 24, 2011. Get it now.

Want to learn more? Then take the Video Tour to see what I mean.

To accept my offer, go to my Contact Us page and send me a note stating that you do want to purchase the SBI site for $150. I will sell it to the first person (earliest date stamp) that contacts me.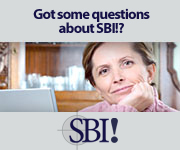 Merry Christmas.

Don D'Armond