Enjoy Retirement e-Zine
One Man's Opinion To Get Back To Work
Volume 2 - Issue 24: 12-06-11
Table of Contents:
Editor's Comments
One Man's Opinion To Get Back To Work
Success Tips Every Day
Readers' Questions & Answers or Suggestions
1. Editor's Comments:

Welcome! We hope you enjoy this e-zine and would like to have your feedback. The current PASSWORD to access our free e-books is:


PASSION (uppercase only)

Click here to "Like" us on Facebook


2. One Man's Opinion To Get Back To Work

Say that you have lost your job and you are over 55, or even 65, what should you do?

Should you search for a franchise or buy an existing business? Going those directions can cost you a lot of capital. It your funds are in an IRA or 401k, it can take an even greater toll when you take it out.

A better approach may be to work from home by selling a product your a skill that you already know.

Why take that approach? The answer is that the world has changed over the last several years. With so much virtual work and downsizing going on, you should not feel embarrassed about in promoting yourself. So many social media tools are available too, such as LinkedIn and Twitter. Professional organization and those social media tools make it real easy to get your name and your skills out before those who need your services and products.






Another Way

Perhaps you cannot see yourself working in your current career until your retirement. Then start planning to change it now for later. Investigate the field that you would like to be in. There are so many resources that you can find the one that is right for you.

Your may desire to write a business plan. Talk about clarification. Going through the process of developing a business plan really get you to think and make some tough decisions.

This approach will take you longer, but it is more likely that you will find a way to include your passion in your next career. You do want to enjoy what you are doing, don't you?





3. Success Tips Every Day

Want to find ways to increase your chances for success? Sure you do. Let's start with one of the best tips.

1. Wake up early - Even if you are already an early riser, getting up just a half hour earlier will get you ahead of your day. Many of us find that the early morning hours are the best time to think and get a head start.

2. Watch/read the news - Finding out what is going on today might just led you to some key point or opportunity for you. This is a great way to beat your competition. Stay alert for those subjects relative to your work or job search. See who has move to another company.

3. Make contact with someone you have not seen in a while - Relate with them on their family and their work. During the discussion, you may find opportunities for other meetings. Even if you don't, enjoy the relationship and find out it there is anything you can do for them.

4. Communicate with a person who might lead to a product sale or even a job - Find something you can send to them that may help them, such as, an article related to some new feature. Perhaps, it is someone you met in a professional conference. There is bound to be a topic that would peak their interest for further discussions.

5. Write a note to someone - Thank you notes never go out of style. In fact, they are becoming used less frequently, so they make more of an impact when received. Can't you just imaging someone going through their emails and they receive this personal hand-written note from you in which you have taken the time to gather your thoughts on a subject of interest to the one receiving your note. Quite an Impact!





We would like to have your input. If you have ideas that you would like us to share with our readers, please let us know. Just send in your comments to the Contact Us form.


4. Readers' Questions & Answers or Suggestions

There's an easy way to keep track of everything new at enjoy-retirement-jobs.com. Copy the link below and paste it into your Google Reader, NetNewsWire or your favorite feed reader....

https://www.enjoy-retirement-jobs.com/retirement-jobs.xml


--------------------------------------------------------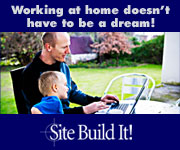 "Someone once told me that every minute a murder occurs, so I don't want to waste your time, I know you want to go back to work."
~Alfred Hitchcock


"Many attempts to communicate are nullified by saying too much."
~Robert Greenleaf




Have a Merry Christmas!

THANK YOU TO ALL OF OUR MILITARY PERSONNEL.

Don D'Armond