Enjoy Retirement e-Zine
New Year's Resolution - Dream Job
Volume 3 - Issue 25: 01-03-12
Table of Contents:
Editor's Comments
New Year's Resolution - Dream Job
Readers' Questions & Answers or Suggestions
1. Editor's Comments:

Welcome! We hope you enjoy this e-zine and would like to have your feedback. The current PASSWORD to access our free e-books is:


PASSION (uppercase only)

Click here to "Like" us on Facebook


2. New Year's Resolution

A new year means that it is time to examine your life and determine if it is moving in the direction you want.

How do you do that? One way is to ask yourself "Am I happy with my job?" "Do I enjoy my work?"

Let's face it, it is so much better to do the things you love every day than to hate the environment and subject matter. So, what is your answer?

If you are at the point that you want to change, then start to think about your dream job. What is it that you enjoy doing? Do you have a passion? Are you constantly finding yourself thinking, reading or researching about a particular or group of subjects? If so, then one or all of those could be your passions.


The Next Move

You may think that you are searching for your dream job. That is true, but it is more than that. You are probably searching for your dream life. It is an environment where you love your day, your night, your family and all that you provide them. It is more than just enjoying the 8am - 5pm time span.

To me, it consists of a life over which you have control.




How to develop your Dream Job

The first step is to figure out what it is that is you find enjoyable and that is important to you.

Some possibilities are:

1. You want to be near your family so you can enjoy them as they grow up.
2. You want to help others find happiness.
3. You want to honor the men and women of the armed forces.

Of course, your ideas for a dream job could be different.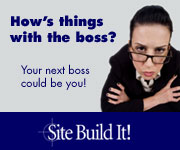 Look for Ways to Bring Value to Others

What is it that you have to offer that brings value to others. How could you become involved in honoring our soldiers, helping them and staying near your family.

Look for what returning soldiers need and find the organizations that help them. What are those organizations doing to help our soldier and how can you provide information or services to assist?

It could be that exposure is important for their targeted demographic. If so, how can you provide that exposure. You may want to build a website that contains descriptions of the successes of the returning soldiers. Then look at building a relationship with companies that have benefited from the returning soldiers. Those companies would want to be involved and perhaps sponsor your site that would also benefit the company.

See where we are going with this? Provide value to others in order to get what you want.




Just Start!

There are always reasons to hold off and delay. But don't. Just start!

Take out a sheet of paper or your computer and right down your objectives and the benefits you can provide ot others. Develop your business plan and before you know it you are in your dream life.

Take a look at our Decision Tree to help you evaluate what you want to do. Matter of fact, we have accumulated a section on people that have become very successful in work that they love right here in the how to become an entrepreneur page.

For even greater detail on successful people in their dream jobs, look at these case studies.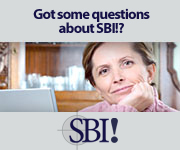 4. Readers' Questions & Answers or Suggestions

There's an easy way to keep track of everything new at enjoy-retirement-jobs.com. Copy the link below and paste it into your Google Reader, NetNewsWire or your favorite feed reader....

https://www.enjoy-retirement-jobs.com/retirement-jobs.xml



--------------------------------------------------------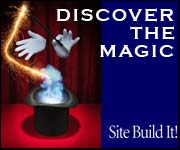 Have a Happy New Year!

THANK YOU TO ALL OF OUR MILITARY PERSONNEL.

Don D'Armond