Enjoy Retirement e-Zine
LinkedIn Login - Women Retirement
Volume 3 - Issue 26: 02-07-12
Table of Contents:
Editor's Comments
Have a LinkedIn Login?
Women Concerned About Retirement
Readers' Questions & Answers or Suggestions
1. Editor's Comments:

Welcome! We hope you enjoy this e-zine and would like to have your feedback. The current PASSWORD to access our free e-books is:


PASSION (uppercase only)

Click here to "Like" us on Facebook


2. Have a LinkedIn Login?

If you have a LinkedIn login, have you checked out your profile lately? If you haven't signed up on LinkedIn yet, you should. Here are some of the steps you can take to help you find a job through LinkedIn:

A. Improve Your Profile

There are a few things you can do to make your LinkedIn profile easier for your viewer.

1). Change your Headline (just under you name) to a description of your skills rather than your title. Since that headline shows up in searches, you portray a better description of who you really are.

2). Customize your Public Profile (URL). You can easily get rid of the numbers after your name by editing that URL. Pick your name format that you prefer and is not yet taken by someone else.

3). Add Specific Names for Your Websites. Again, just click on Edit next to the Website line and fill in the best wording for your site.

4). Add Your Twitter name and link, if appropriate.

B. Search For Jobs by Company

Use the general search tool in investigate companies in which you have an interest. Then drill down to the company and find their Career tab. Most will have job postings under that tab.

C. Find Events to Attend at LinkedIn Events

Not everyone uses this approach, but don't let that stop you. Go to your profile page, then move to the right toward at the top of the page to find the More link. Click it and drop down the menu to Events. Now you have found where all events have been posted in LinkedIn. Just narrow your search on the left side by industry and location to find events that you may be able to attend. Talk about a great way to meet people in the industry you want.

D. Find a Company Insider to Submit Your Resume

Do your research on companies that you feel will be a good fit for you. Then research their site to see if they offer a bonus to their employees for recommending someone for an open position. Next, go through your own contacts or groups to find someone that works at that company. Contact them through LinkedIn or try to call them and ask for 3 minutes of their time. Tell them you feel you would be a great fit for one of their open positions and ask them if they would agree to look at your resume and if they concur, then submit to HR for you. The employee may get a bonus for just a quick review of your resume. Give it a shot.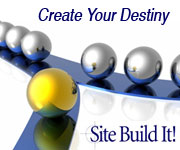 2. Women Concerned About Retirement

A recent article from Business Insider gave some good insight about how women feel about their planning for retirement

Some of their major concerns are:

A. Healthcare costs - The future is scary enough as it is, but recent years have increased the uncertainty regarding the true cost of healthcare. Since women live longer, they are more likely to feel the impact of the increase in costs for healthcare.

B. Inflation Pressure - Sure, interest rates are low now, artificially. But we all know that will change and when it does, it will really jump. That means today's dollars will have a hard time keeping up.

C. Concern About Outliving Their Money - Longer lifespans for women mean they indeed have a higher anxiety level for fear of living longer their their savings. This is a fact.

D. Too Much to Pay in Taxes - The longer one lives, the harder it becomes to keep up with your tax burden. Some suggestions are to downsize and move to a state with more favorable tax structure.

E. Lack of Confidence in the Stock Market - What do you mean no confidence in the stock market? You bet. Constant volatility is the norm now. The best approach in my view is to just disregard many of the headlines and diversify.






4. Readers' Questions & Answers or Suggestions

There's an easy way to keep track of everything new at enjoy-retirement-jobs.com. Copy the link below and paste it into your Google Reader, NetNewsWire or your favorite feed reader....

https://www.enjoy-retirement-jobs.com/retirement-jobs.xml



--------------------------------------------------------






Happy Valentine's Day!

THANK YOU TO ALL OF OUR MILITARY PERSONNEL.

Don D'Armond