Enjoy Retirement e-Zine
Ways Tech-Savvy Boomers Find Jobs
Volume 3 - Issue 29: 05-01-12
Table of Contents:
Editor's Comments
Ways Tech-Savvy Boomers Find Jobs
More On LinkedIn
Readers' Questions & Answers or Suggestions

© Pew Research Center

1. Editor's Comments:

Welcome! We hope you enjoy this e-zine and would like to have your feedback. The current PASSWORD to access our free e-books is:


PASSION (uppercase only)

Click here to "Like" us on Facebook


2. Ways Tech-Savvy Boomers Find Jobs

As they say in a recent Lexus TV commercial, "Anything not moving forward is moving backward."

The same can be said for a Boomer in your job search if you are not using the latest technology. Becoming tech-savvy is a must these days for anyone, especially a Boomer, to find the job you are looking for.

Frankly, potential employers may probably assume that anyone over 40 is not as tech-savvy as someone younger.

What can you do about it? You can demonstrate your skills on social networks, mobile apps and texting by using them in your job search. In that manner, you can be seen to have tech skills and can allow the employer to focus on your own experience and skill sets that are needed for the job.

Here are a few steps you can take:

A. Start Using Social Media Tools Online.

The best place to start online, especially if you are job hunting, is to use LinkedIn. It is a well know fact that LinkedIn is the place that recruiters got to first if they have a job opening they are looking to fill. So, you need to be there to be found.

Since the basic account is free, it just time and effort to get on. Our suggestion is to fill in the data, all of the data that is requested. You will be asked for your skills and work history. Be sure to complete those with keywords that identify your in-demand skills so that you will come up in the search results of the recruiters. Add a professional looking photograph.

Then start connecting with your former colleagues and business friends. Try to keep these contacts with those you really know. Build quality, not quantity in LinkedIn.

B. Build a professional email address.

You may already have an email address for sending photos to family or such. Or you may not have set one up yet. For your job hunting, it is best to use a professional sounding address from a well known service. For instance, some services allow you to use your own name as the domain name. An example would be jane@janejones.com. When you have done this, it demonstrates to the recipient that you understand the importance of owning the rights to your own name.

Add an automatic signature on the outgoing email messages that has your contact information and links to other accounts you have on social networks, such as LinkedIn. Potential employers then have an easy way to find out more about you and your skills.

C. Get a Mobile Phone and Text.

The world is changing more every day and it is becoming more mobile. Information and data can be accessed through mobile phones. You need to be able to participate. Get a smart phone and learn how to text, since texting is becoming the communication method of choice for many including businesses. It may not replace email yet, but it is another tool.

D. Start Your Own Website or Blog.

When you create a website or blog on a subject pertaining to your profession, anyone can see that you are following the latest developments in your industry. When you show that you can easily manage Wordpress, Tumbler, SiteSell Site Build It, or other platforms, you could become a valuable tool for the employer to stay in touch with their customers. (SiteSell is one of my favorites, since I use it for my website. It is a great product. Go to questions to get answers.)

E. Register for Classes.

If you prefer to have direction on how to learn more about online tools, then check out your community college or other institutions for classes. You can learn all sorts of new things that way. You could even just try out YouTube for instructional videos.

F. Suggest a Video or Skype Interview.

Most computers have a webcam included or easily added. With that and internet access you can arrange to call in to the employer for a video interview. They not only hear what you have to say, but you have arranged a way for them to see you in your professional best. This can even be done with an iPhone with Facetime. Your skills are shining through.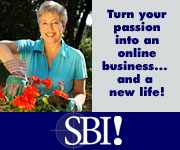 Use Your Passion to Build an Online Business



3. More On LinkedIn

In addition to placing information about you in LinkedIn so potential employers can learn more about you and your skills, you can learn more about the employers.

If you have several companies that you would like to work for, then find them in LinkedIn. Companies have the opportunity to place general information about their products and services in the Companies area.

Your action item is to "follow" those companies which allows you to be alerted on job opportunities and company news. You can also search for more information on those companies to find out location, size and whether they are currently hiring.

One key element is that it then shows how you are connected to the organization. So you set the filter to give you those companies that are hiring and that you have a first or second degree connection with. Once you find those connections, you can contact them to see if you can get their support to give you a referral or perhaps submit your resume.

Many companies pay their employees a bonus or referral fee when hiring someone referred by the employee. So it could definitely be a win-win situation for your contact to assist you.

Best of luck in your search!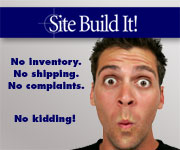 4. Readers' Questions & Answers or Suggestions

There's an easy way to keep track of everything new at enjoy-retirement-jobs.com. Copy the link below and paste it into your Google Reader, NetNewsWire or your favorite feed reader....

https://www.enjoy-retirement-jobs.com/retirement-jobs.xml



--------------------------------------------------------





Have a great Memorial Day this month!

THANK YOU TO ALL OF OUR MILITARY PERSONNEL.

Don D'Armond