Enjoy Retirement e-Zine
Start Your Web Business With SiteSell
Volume 3 - Issue 30: 06-05-12
Table of Contents:
Editor's Comments
Start Your Web Business With SiteSell
Leadership
Readers' Questions & Answers or Suggestions

© www.enjoy-retirement-jobs.com

1. Editor's Comments:

Welcome! We hope you enjoy this e-zine and would like to have your feedback. The current PASSWORD to access our free e-books is:


PASSION (uppercase only)

Click here to "Like" us on Facebook


2. Start Your Web Business With SiteSell

How would you like to work from home or anywhere in the world where there is an internet connection?

You probably have seen my comments about SBI and what a quality product it is. I use it to develop my website and this eNewsletter. I want to give you as one of my e-Zine subscribers a chance to experience yourself.

I purchased two additional subscriptions to SBI and am currently working on developing one new website. I don't usually do this, but I have determined that I will not have time to work on the second subscription, so I want to make it available to you.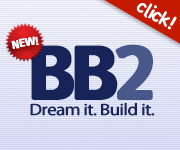 This subscription usually sells for $299/year. However, I have had it for just over 5 months, so there will about 6 months left when you receive it. You will have just over 3 months, until October 20, 2012 to pick your domain name and the subscription will be active until December 20, 2012.

This subscription is being offered to the first person that send me an email for the price of $19.95. Just send me an email indicating that you wish to acquire this SBI subscription and I will begin the transfer process to you.



This is a great opportunity to get in to see the nuts and bolts of SBI. If you like it, you just renew the membership in December and continue to build your web business.

In no time you will beginning the process of working your way through the fantastic SBI Action Guide that leads you through each step in the process.

To be the first to email me, please go to our Contact Us page at Enjoy-Retirement-Jobs.com and indicate you wish to purchase the SBI subscription for $19.95.

Got Questions?

Feel free to ask me via our Contact Us page or go to directly to Sitesell team to get your questions answered. .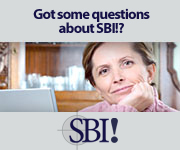 3. Leadership

Since we are talking about being a leader in your web business, I wanted to bring up the topic of leadership and how it applies in small business, as well as the corporate world.

Several items are important:

1. Communications - It is imperative that one communicates consistently to your staff, whether it is one person on one hundred. Each person must know what is expected of them and how you will measure results.

I am talking about face-to-face discussions with you team members, so that they know what their role is in the overall goal of the company. Their assignment and their projects must be aligned with the company objectives. Clear understanding by each team member of their requirements are essential.

How does one go about ensuring they understand? Communicate and get feedback.



© www.enjoy-retirement-jobs.com

2. Care for your team members - Yes, objectives are essential. But it is also about the heart. If you show that you care for each person in the team - in their development and in their contributions, then you will see improved results in your company objectives.


3. Provide all that you team members need - This encompasses the technical and hardware needs to be able to accomplish the tasks, but it also covers the emotional needs. As a boss, you should encourage both the individual and team effort. And this should be done often. Get rid of those policies that don't make sense and that hurt the common good. You will find that such actions really do inspire your team.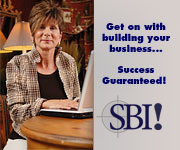 4. Readers' Questions & Answers or Suggestions

There's an easy way to keep track of everything new at enjoy-retirement-jobs.com. Copy the link below and paste it into your Google Reader, NetNewsWire or your favorite feed reader....

https://www.enjoy-retirement-jobs.com/retirement-jobs.xml



--------------------------------------------------------





Have a great summer!

THANK YOU TO ALL OF OUR MILITARY PERSONNEL.

Don D'Armond