Enjoy Retirement e-Zine
How Will You Measure Your Life
Volume 3 - Issue 31: 07-03-12
Table of Contents:
Editor's Comments
Website Winner!
How Will You Measure Your Life
Readers' Questions & Answers or Suggestions

© www.enjoy-retirement-jobs.com

1. Editor's Comments:

Welcome! We hope you enjoy this e-zine and would like to have your feedback. The current PASSWORD to access our free e-books is:


PASSION (uppercase only)

Click here to "Like" us on Facebook


2. Website Winner!

We announced in our last edition that we would sell a SBI membership for $19.95 to the first person that sent me a note through our Contact Us page.

As it turned out, it only took 3 1/2 hours after release of that edition for me to receive the first entry.

Congratulations to Steve in the US, as the very first to indicate he would like the membership. The transfer of the membership was completed to him on the same day.

With the recent addition of BlockBuilder 2 and the great insight from Ken and his team on Panda and Penguin, the opportunities for success at SBI have improved even more.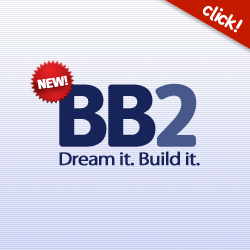 3. How Will You Measure Your Life?

I want to change things up a bit by providing a short book review for you today.

It is a review of How Will You Measure Your Life?
by Clayton Christensen, James Allworth and Karen Dillon.

A short background on Clayton Christensen is appropriate. He is the Kim B. Clark Professor at Harvard Business School and has authored several other books. Frequently, he provides articles to the Harvard Business Review and has cofounded four companies. He has been named the world's most influential business thinker conducted by Thinkers50.

I came across his recent HBR article on his new book and it intrigued me. He makes several points.
We need a plan and we need to be willing to alter the plan. - We should think about what we want to achieve and set a course to do so. If you need more education, then get it. If you need life experiences, then chart that course.


But what usually happens is that the environment or situation changes, so we must be willing to adjust. Set an emergent course.


Be willing to experiment in life and learn from it. Incorporate those experiences into your growth.


The earlier you develop your plan and start on it, the better off you will be. However, you can always start NOW. It is more difficult to get back to helping others, after you have made your first million. After all, don't you need that second million now?


It is more that just a job and success, it is about family and faith. How will you determine your success.


He talks about his experience on his university's basketball team. He had great friends and a winning season. As the starting center, he was one of the critical elements for the team.

However, he had to make a decision that impacted his thinking for the rest of his life. His team made it to the finals, but the game was scheduled for a Sunday. This was a problem for him.

As a man of deep religious faith, he had made a commitment to God two years earlier that he would never play ball on Sunday because it was his Sabbath. He told his coach the problem. The coach told him that he felt that God would understand. And his teammates were amazed too, especially since his backup center had dislocated his shoulder in the semi-finals.




How Will You Measure Your Life?


They all wanted him to break the rule, just the one time. After reflecting, he decided NOT to play in the championship game.

Just as in life, crossing the line just one time would have encouraged him to do it again.

As it turned out, his teammates didn't need him. They won the game anyway.

But he learned that "It's easier to hold to your principles 100 percent of the time than it is to hold to them 98 percent of the time."

Decide what you stand for. Then stand by it. That is his definition of success.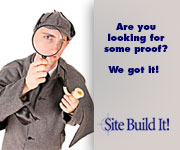 4. Readers' Questions & Answers or Suggestions

There's an easy way to keep track of everything new at enjoy-retirement-jobs.com. Copy the link below and paste it into your Google Reader, NetNewsWire or your favorite feed reader....

https://www.enjoy-retirement-jobs.com/retirement-jobs.xml



--------------------------------------------------------






Have a great 4th of July! Happy Birthday America!

THANK YOU TO ALL OF OUR MILITARY PERSONNEL.

Don D'Armond