Enjoy Retirement e-Zine
An Easy Project Management Tool
Volume 3 - Issue 32: 08-07-12
Table of Contents:
Editor's Comments
Have a Safe Summer
An Easy Project Management Tool
Readers' Questions & Answers or Suggestions

© www.enjoy-retirement-jobs.com

1. Editor's Comments:

Welcome! We hope you enjoy this e-zine and would like to have your feedback. The current PASSWORD to access our free e-books is:


PASSION (uppercase only)

Click here to "Like" us on Facebook


2. Have a Safe Summer

This is just a short reminder to take care this summer and be safe. It is a time of freedom and vacations. Most of us let our guard down and relax.

Whether you are going to the beach, the lake or the mountains, please be aware of your surroundings and bring the correct gear with you so you will have a safe and enjoyable time.

Enjoy!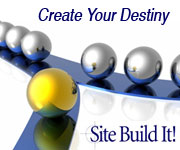 3. An Easy Project Management Tool

It helps me a great deal to build list and identify things to keep me on tract. I do this for my personal items, but especially for my work related items.

One tool that I have used and found to be beneficial is Basecamp by 37signals, L.L.C.

You can set up numerous projects or you can focus on just one. My suggestion is to try the free version and set up one project to try it out.

The heart of Basecamp is the To Do list.

1. You can identify a To Do item under a project.

2. Set a Due Date for it.

3. A drop down list appears with names of individuals that you can assign to be responsible for it. Of course, if you are the only one in that project, you will be the one to pick as the responsible party.

4. Then save the item.

5. Should you want to check the item again at a later day, just copy it as another item with a different date.

Your email address will be captured when you sign up and a reminder will be sent to your email on the due date. So you can never forget, since you get the alert by email.

When you review your item, and want to set it for another date, you can do so.

When the item is completed, you mark the check-off box and it is shown as completed item.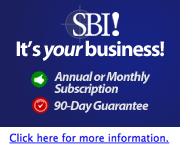 A Calendar Tab is available so you can view the upcoming items in a calendar format. Easy viewing.

You can upload and store doc, xls, pdf and psd files for your use with your projects and to be available for your assigned co-workers.

A Message Tab is available so you can communicate with your project members. This can replace you own email setup, if you like, or supplement it.

This online project management tool is certainly worth checking out. I have no affiliate relationship with Basecamp at all. I just like the way it works.

See what you think.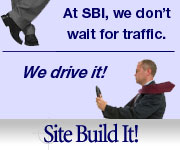 4. Readers' Questions & Answers or Suggestions

There's an easy way to keep track of everything new at enjoy-retirement-jobs.com. Copy the link below and paste it into your Google Reader, NetNewsWire or your favorite feed reader....

https://www.enjoy-retirement-jobs.com/retirement-jobs.xml



--------------------------------------------------------






Have a safe and happy summer!

THANK YOU TO ALL OF OUR MILITARY PERSONNEL.

Don D'Armond