Creativity, Music, the Arts & Healing Work (Designer too!)
by Mary (:
I would love to continue to use my gifts (Arts & Music) to bring healing to those in need around me. I started off in the 60's with this same idealist dream, that is, receiving my degrees in Music/Art Ed. I taught poor kids in inner city schools. As the eldest of 10 kids, I helped my Mom raise them when I lost my Dad through an accident. In my 5th year teaching, I started in Education Psychology & got side tracked with life's pressures.

I've sung & played piano professionally since I was a child. I perform a lot of engagements with seniors, weddings, funerals, and occasional casual Jazz gigs. I would love to develop some CD's with all the music that I've written. Another passion of mine is Design & Real Estate/Architecture, but I don't want to be stuck in showing houses at anytime of the day or night.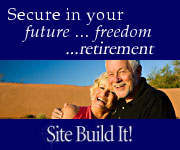 Lately, I have become interested in amateur photography. I have always drawn faces and did little art shows around town with my sketches. I am still technically challenged and need "a kid" to teach me more about the computer to be ready to show my photos.

After many years as a Music Director and as a divorcee with teenagers, I had to pick up extra income and started my Senior Care service (marysangelcare.com). To start this service, I attended school to become a Registered Nursing Assistant. Senior care has opened up my eyes to abuses, so I have more of an interest today in advocacy relative to elder abuse. One of my great joys is the Senior Choir we established at a large retirement community in the greater Seattle area. It is really great when we play at various events a few times a month, especially singing Jazz and Gospel.

I would like to sell my art, photos and contemporary Gospel and Jazz CDs, once I get them produced. In my thoughts of all of this dreamy stuff, there is still the reality of bills. Except for the mortgage on my house, we have worked hard to be debt free. However, like many people, we lost part of our 401ks in the recession in 2008. I met a lovely compadre when my kids were finishing high school. He is 67 & I'm 60. We are both tired of all the working, getting kids thru school, taking care of ill parents, etc. By the way, he has a couple kids too. He is a scientist and my roady, sound man. We do volunteer chaplaincy for folks that are hurting and we love it. But have put the brakes on some of that.

With 5 grandkids and 4 kids living around the U.S. we are busy bees! I wish we could just travel and love the people we meet from town to town. Just think about playing gigs in hotels, little coffee shops, drawing faces and visiting our kids & grandkids. All this, without the stress of a mad rush back home to go to work. Traveling around the world is very appealing to me.

I've thought about recording my Music, selling my art and updating a book I wrote in 1987 ("CoDependency, the Church & Healing"-a book on spiritual abuse & not getting one's faith shipwrecked by human weaknesses). I'd also like to write more books.

So, there's a lot here. How my sweetheart and I will pull this thing together is another story. I'd love a little RV to hit the road, yet he's resistant as he is an officer who likes hotels and the comfort they provide.

I had a head injury around year 2000, which is a story in itself. However with all the suffering, pain and malpractice junk, I am thankful for the lessons learned. All suffering is used for wisdom, greater love and knowing our Creator better. We should not allow ourselves to become bitter. I am grateful, yet uncertain how this retirement thing will come together financially and otherwise, I do not know, except to say, "I am searching and ready to go!!!" Merry Mary (:



_______________________________

Don's Reply
Mary - we appreciate your contribution to our Coolest Jobs section. It seems like you have talent and the desire to make some of your dreams come true.
I'll bet that your photography will progress nicely. It just takes time and some good assistance to get started. Do let us know when you get your CDs produced and we can all enjoy them.
Best of luck to you in the future.